Striking Sync
Offbeat Music for Film and Television
Striking Sync was created by producer/artist Jimmy Ether and the Headphone Treats label to provide beats and music beds to film and telvision productions that are unlike what's available in typical sync libraries. We know quality quirk, and make that available to you.
The platform will be launching in early 2023 and is by invite only.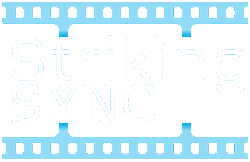 If you are a music supervisor who would like an invite, please fill out the form.